Meet the Partners at Field Station Moab
We get by with a little help from our friends.
Solo adventures have their place in our lives, but we all know that the best times spent outdoors are with our friends, family, and adventure partners. With that philosophy in mind, we brought together some of our favorite brands to help us shape the Field Station experience. Read below to see how our friends in the outdoor industry (and beyond!) show up throughout your stay at Field Station Moab.
AllTrails
Our friends at AllTrails helped us curate the best hikes for beginners, experts, and dog lovers, available at the Adventure Desk. AllTrails believes that the outside isn't a place to seek, but rather a part of each and every one of us. Plan, live, and share your next adventure, be it a mountain trek or a stroll in the park. Whether you're pushing your limits or pushing a stroller, there's something out there for everyone. The outside is all of us. Check out our top Moab hikes here.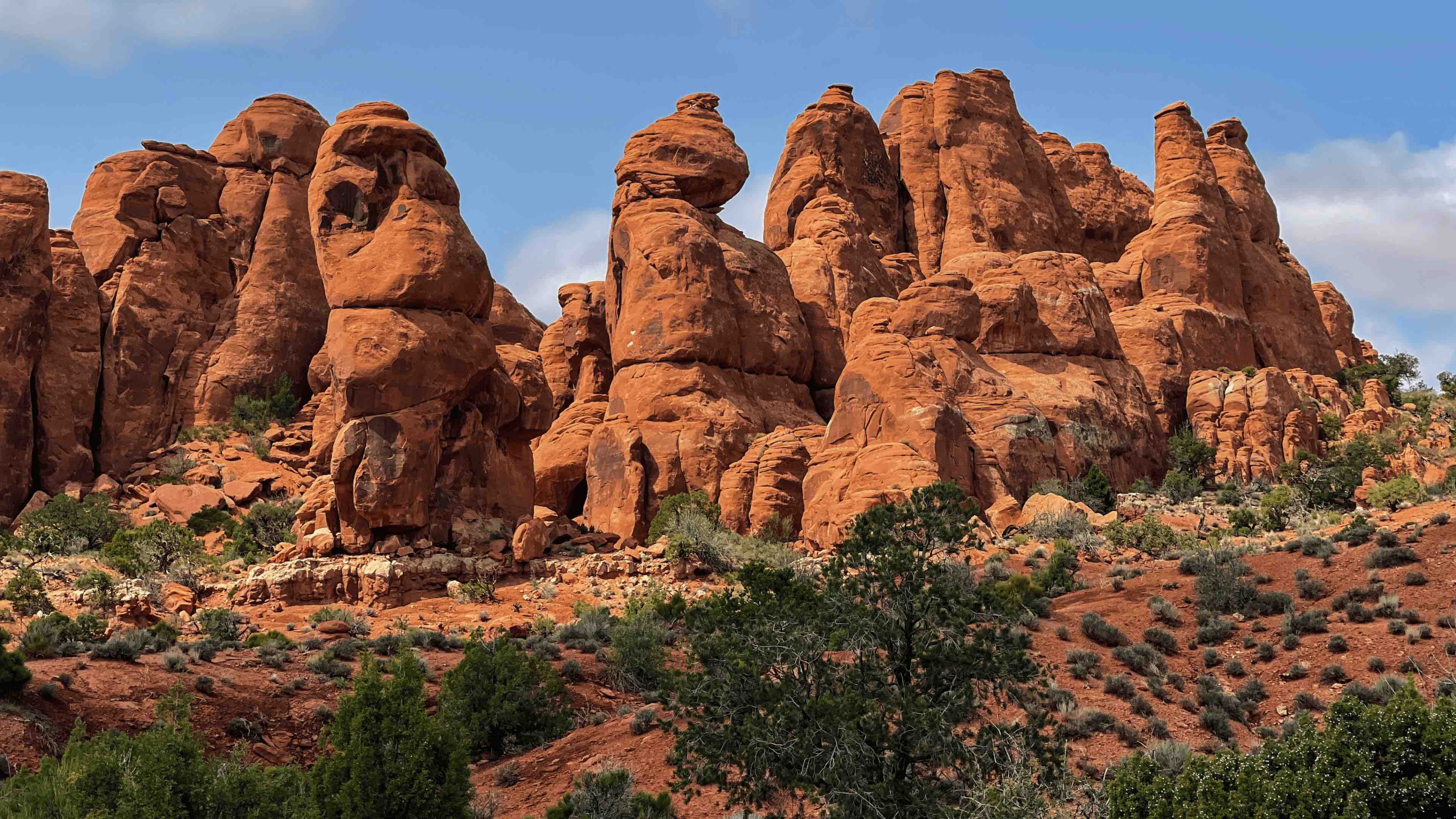 Slowtide Living
These aren't your typical white hotel towels. Slowtide's are plush, cozy, and made from 100% sustainably sourced cotton. You can find custom Slowtide towels in all of our rooms, plus quick dry options in the Gear Shop. Blending design and functionality, Slowtide collaborates with brands, artists, and photographers to bring beautiful, unique designs, all while maintaining premium, sustainable quality.
Dometic Outdoor
No mini-fridges here. We tapped our friends at Dometic Outdoor to bring electric coolers to your Moab hotel room, so you can keep your snacks and brews cold. From powered coolers to water heaters to mobile air conditioners, they make every getaway more comfortable.
Snow Peak
Kick back and rest up in your room with Snow Peak's perfectly designed outdoor furniture. They believe camping allows us to slow down, connect with others, and rekindle a closeness with nature. Their products create campsites that mimic the home in outdoor environments, offering maximum comfort rooted in Japanese design.
Black Diamond
Big wall climbing experiences without the heights. Experience the thrill of a night spent on the wall with our Black Diamond portaledges, available in most King rooms.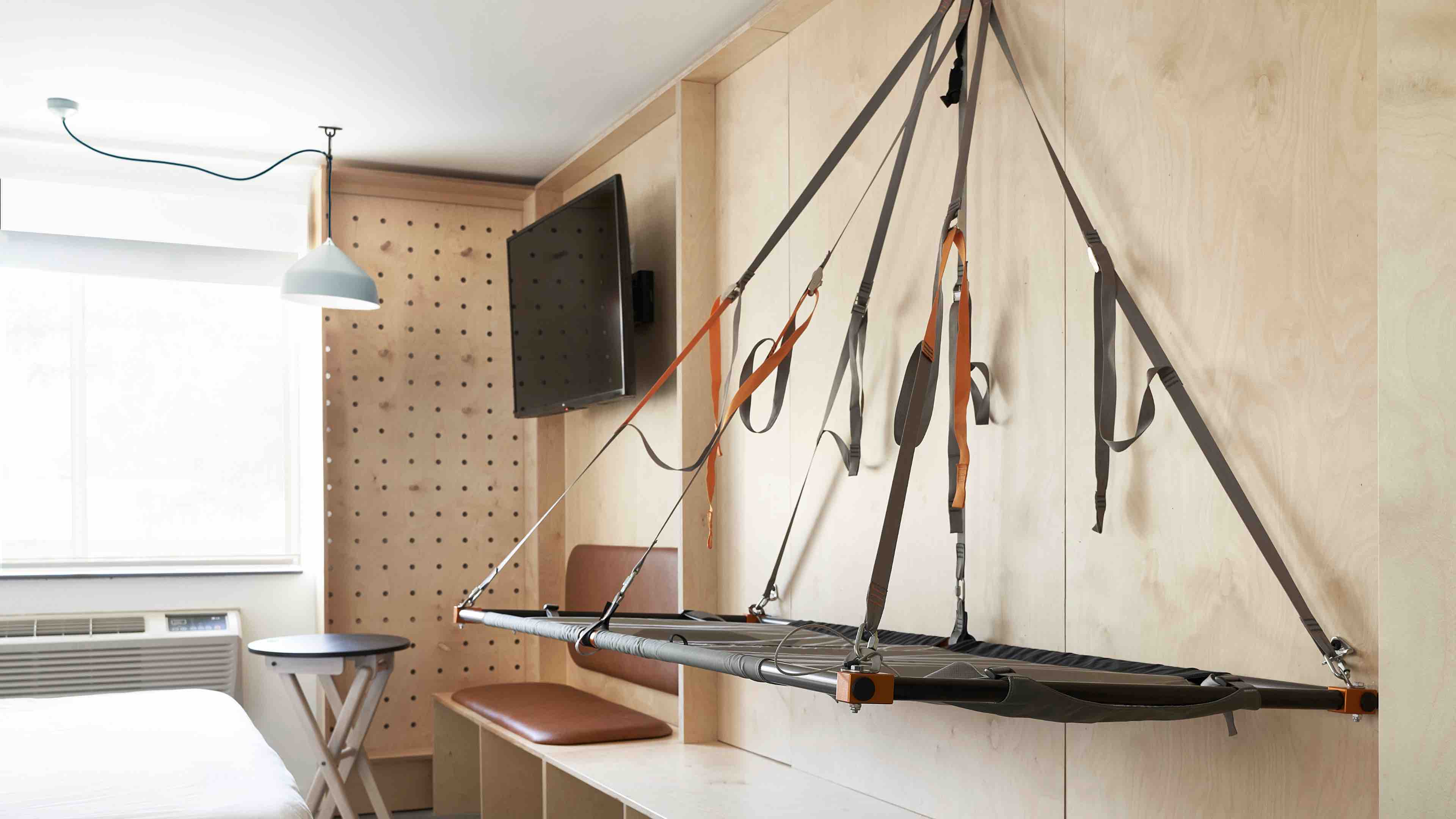 Public Goods
Shower sustainably after your long day out with eco-friendly products from Public Goods right in your room. There's nothing like the citrus-woodsy scent to feel refreshed after a long (dirty) day outside.
La Colombe
Get fueled up for your next adventure at Little Station Coffee + Kitchen, serving La Colombe coffee and espresso. Whether you're a black drip or a vanilla latte kind of morning person, we have you covered.
Come hang out with us. Book your stay at Field Station Moab to discover these brands and much more.