Field Station x Outdoor Alliance
Here's to a more sustainable future
Field Station was built on the belief that the world would be a better place if more people could experience the outdoors. More than just a place to rest your head, our partnerships aim to build a better world and a more sustainable future through the power of outdoor recreation.
With every room night sold, Field Station proudly supports and partners with organizations that uphold our mission and core values of everyday stewardship, radical inclusivity, and supported discovery.
As we launch the Field Station brand in 2023, our initial philanthropic partnerships will help set the tone of how we intend to link arms with the outdoor community in support and stewardship of our home planet through the places we love to recreate in and call home.
We're proud to announce one of our 2023 supported organizations is the Outdoor Alliance. OA is the only organization in the U.S. that unites the voices of outdoor enthusiasts to conserve public lands, helping ensure our public lands are managed in a way that embraces the human-powered experience.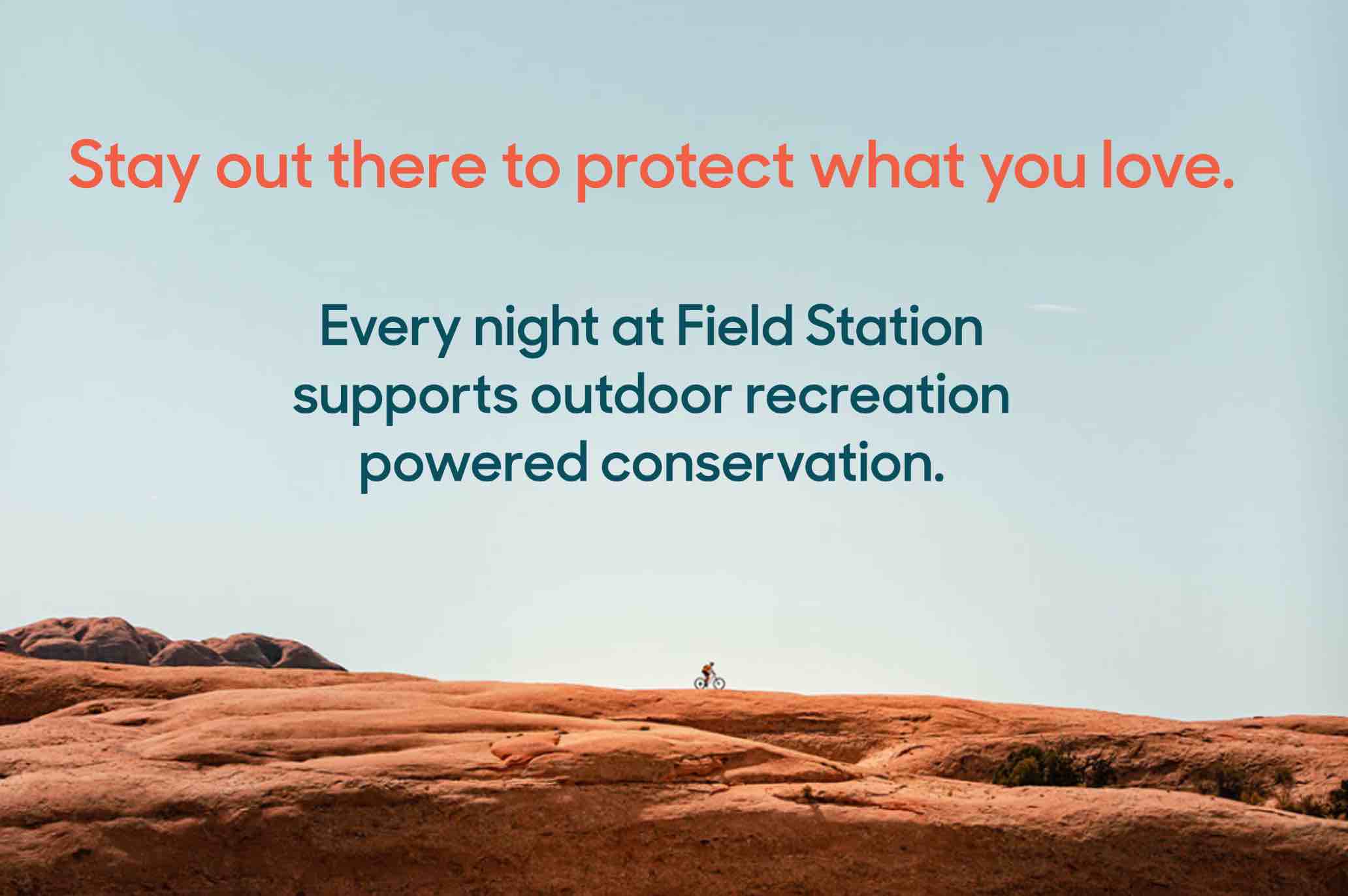 Outdoor Alliance mobilizes the power of all outdoor enthusiasts to protect public lands and waters. OA does the hard work of building relationships with decision makers, enthusiasts, and activists to preserve trails, create new legislation, share maps, and empower others to protect the places in their backyards and beyond. 
Field Station is your basecamp to the outdoors and a place for action. We bring lodging, retail, rentals, and experiences together closest to the point of recreation. With the partnership we're forging with OA, guests are invited to engage, advocate, contribute to, and preserve the places we love — closest to the crag, trailhead, put-in, ski-run, or singletrack.
OA represents a broad nonprofit coalition of national advocacy organizations across a range of outdoor sports and interests including American Whitewater, American Canoe Association, Access Fund, International Mountain Bicycling Association, Winter Wildlands Alliance, the Mountaineers, the American Alpine Club, the Mazamas, the Colorado Mountain Club, and the Surfrider Foundation.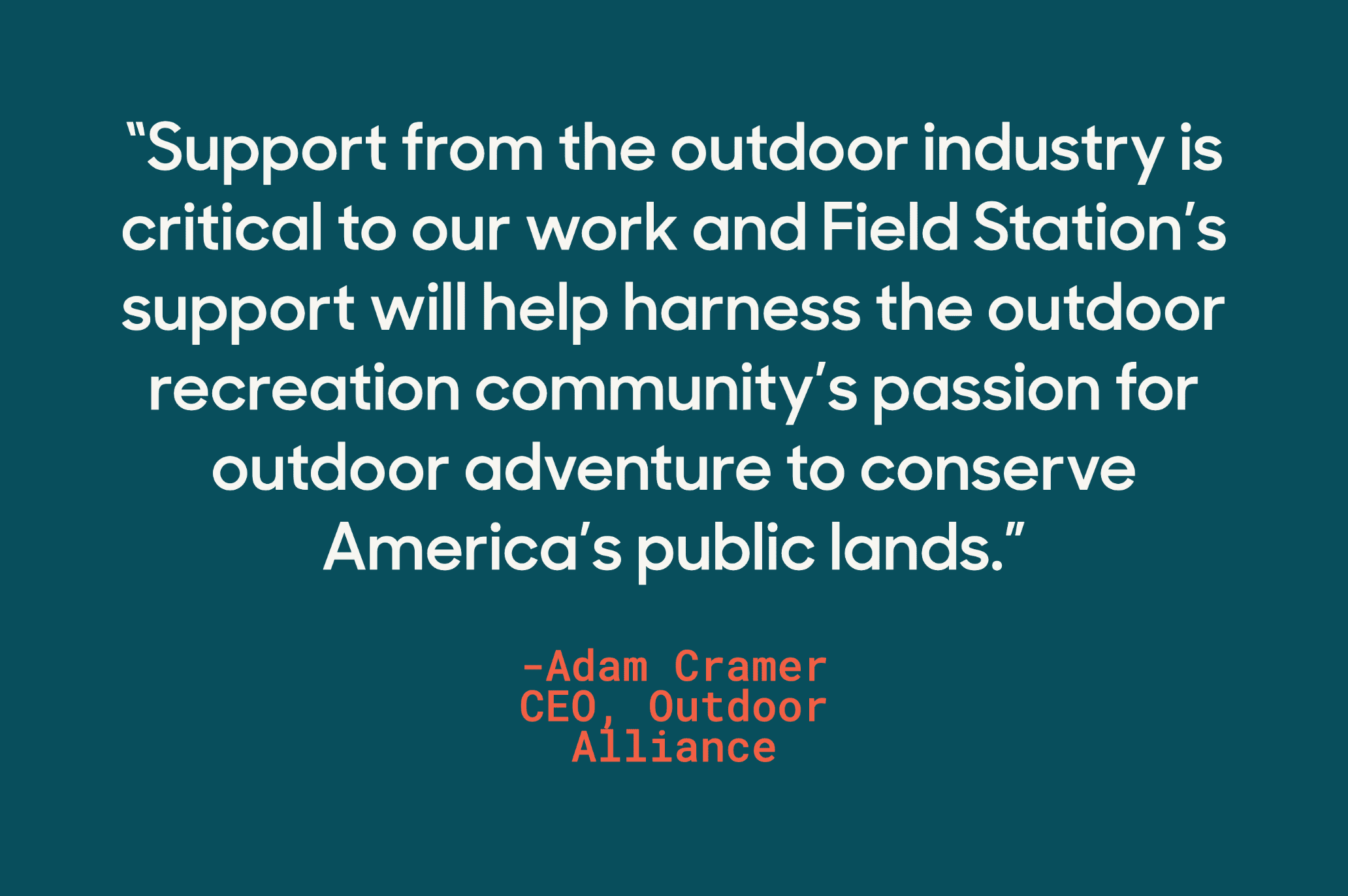 We invite you to join us as we build community and support the impactful work Outdoor Alliance does to galvanize the outdoor industry into a force for good.  
To learn more about OA's work visit their site, follow their work on Instagram, Twitter, and stay tuned on events and opportunities to further engage at Field Station by signing up for our newsletter.